Monthly Archives:
October 2012
Jaguar S Type 2.7d Twin Turbo Sport Auto (2005)
Standard, this car produces the following numbers;
Performance
Power – 206 bhp
Touque – 320 lbs/ft
Fuel Consumption
Urban – 25.9 mpg
Combined – 36 mpg
Extra Urban – 46.5 mpg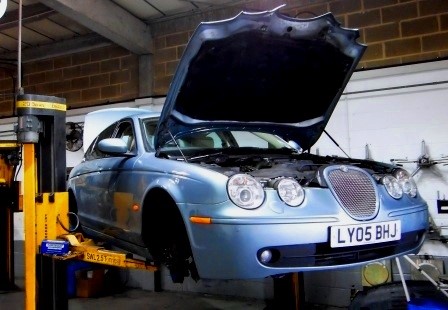 The story so far
this car has been purchased for mainly business use with a planned 18,000miles per year and some family duties… It has covered 154,000 miles with full Jaguar main agent service history. The previous owner has maintained the vechicle very well it has had new front and rear discs & pads, radiator & intercooler, along with new zenon headlights. Both rear wishbones have also been replaced recently. The car is in excellent condition and drives beautifully. It's like driving a sofa, very comfortable and responsive.
Firstly, we have replaced the air filter with a K&N free flow filter, added Activ8 friction reducer and applied Forte diesel injector cleaner, the car was previously returning 24mpg, it is now returning 30mpg.
We have plans to give the car a power run to see what are the current power and touque readings, we will also see how high we can get the mpg numbers in real day to day driving…
Update…

The big cat has now covered over 165,000 miles…few, time to replace those springs and shocks, while we are at it how about some new disc's and some super stopping brake pads.